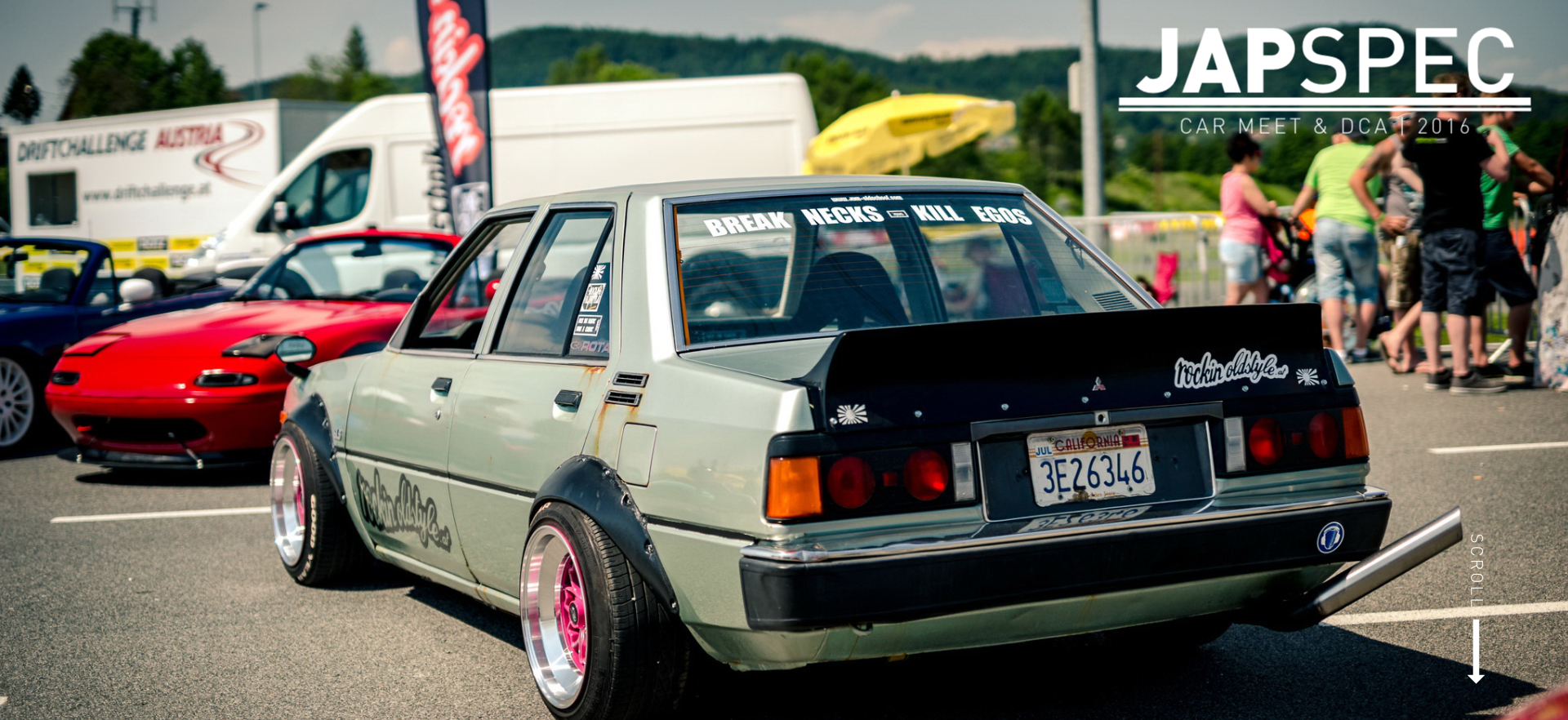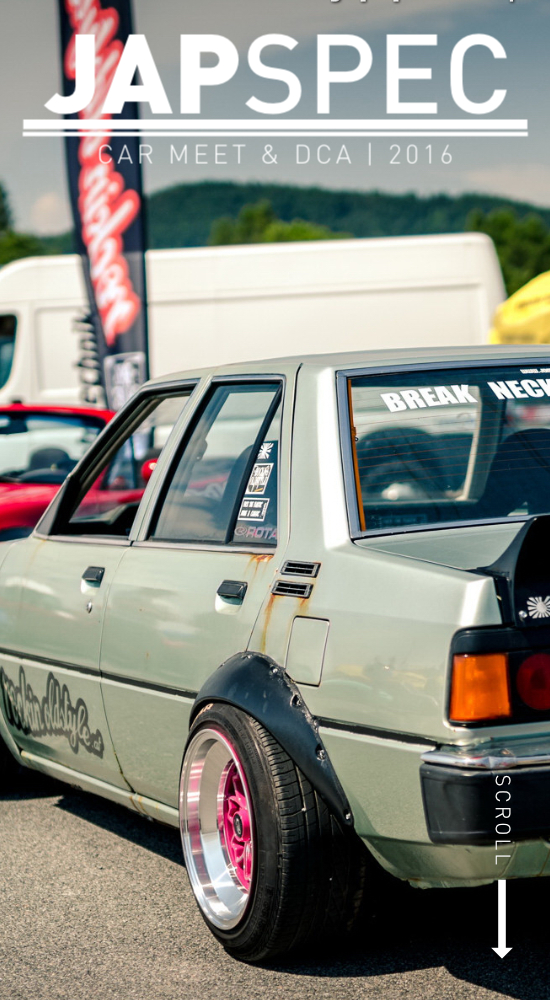 THANK YOU!
A huge thank you to all the visitors and drivers of our event. It was fucking awesome!
Here is a short best-of album: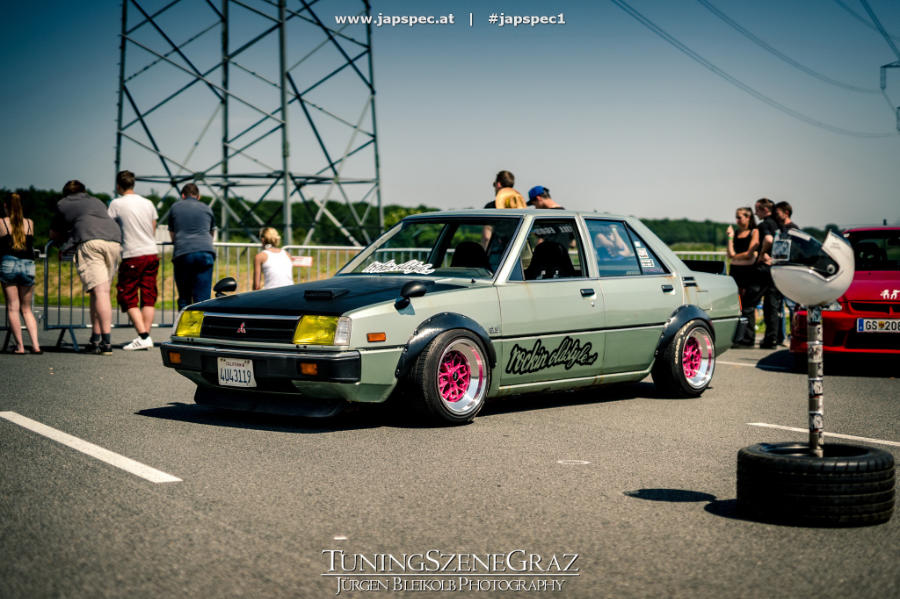 X CLOSE GALLERY

46.8448294N | 15.5162543E
ÖAMTC Fahrsicherheits-zentrum Lebring
Jöss-Gewerbegebiet 1
8403 Lang
Austria


JAPSPEC
Finest Japanese Car Meet
inclusive Drift Challange Austria
Registration for Car Meet is not required
28. & 29.05.2016
Opening @ 09:00 MET

DCA and Drift Taxi
Dunlop Driftchallenge Austria 2016 powered by Dotz
Opening @ 12:00 MET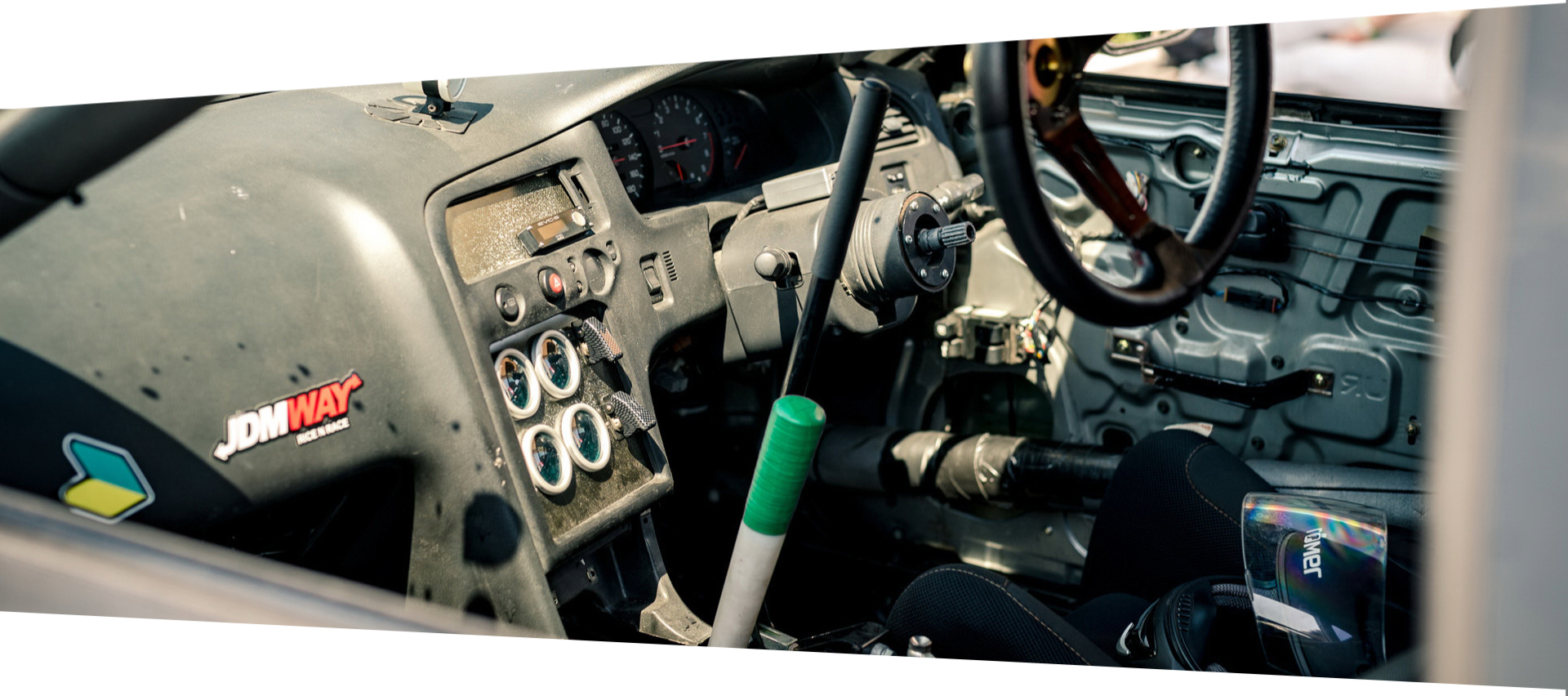 Photographers are welcome !
If you have pictures from our event, please send us an e-mail to: event@japspec.atWe will try to publish all pictures of visitors and photographers after the event.

2,512 Visits
Copyright © 2023 by Japspec.at Website © created bywww.9px.eu